⚡️ Featured products
One of my favorite indica strains of all time. Great flavor and effects are on point with perfect buds.
⭐️ Amazing strain
15% off with code:
15LIFE
The fruit flavored, 5mg microdose gummies give me a very slight buzz and great therapeutic effects.
⭐️ Smooth buzz
15% off with code:
15LIFE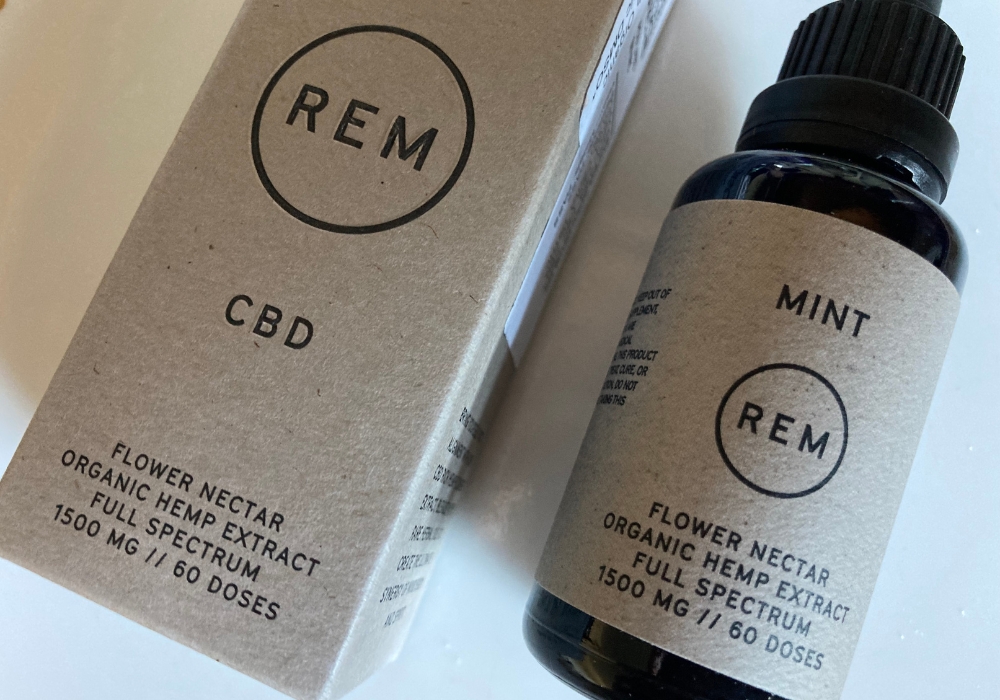 The REM oil is packed with healing ingredients that boost my mood and ease my stress and anxiety.
⭐️ Unique formula
15% off with code:
15LIFE
Beyond The High
If you've read either of our Best CBD Flower Companies or Best CBD Pre Rolls articles, then you'll know that, here at CBD Incubator, we've been big fans of Secret Nature for several years now.
As one of the top hemp flower vendors in the industry, I wanted to conduct a full Secret Nature CBD review, not only to check that the flower they're putting out is still top notch, but also to see what else they're up to.
So, I put an order in and did a bit of snooping. Here's what I found out…
Quick brand summary
With over ten years experience in breeding and growing high CBD craft cannabis and over 10,000 five star reviews, I think it's safe to assume that Secret Nature CBD knows a thing or two about quality products and customer satisfaction. But rather than take anyone else's word for it I wanted to try their full product line-up for myself.
My full (in-depth) Secret Nature review is below, but if you don't have time to stick around for all of it, then here's a quick summary.
Pros
Unique and thoughtful product range
Great variety of exotic CBD flower strains
Outstanding and consistent indoor-grown quality
Big buds and pungent terpene profiles
Perfectly rolled pre rolls
All products offer full-spectrum benefits
Highly unique hemp oil formula
Effective delta 8 products
Disposable vapes are labeled by strain
Versatile and tasty, low-dose D9 gummies
Third party lab-testing available online for every product
Unique strain menu
Cons
Not all products are tested for purity
Not showing strain lineage
Vape carts aren't labeled with strain
Pricier than other brands
Secret Nature CBD product reviews
Having tried almost their entire product line up, there are a few stand-out products for me that will keep me going back to Secret Nature time and time again. Their flower, pre rolls, and full spectrum hemp oil, especially, are all outstanding quality and if you've never tried any Secret Nature products, then they'd be a great place to start.
CBD flower
In all honesty, I have never (ever) been sent CBD flower from Secret Nature that was anything but exceptional.
This latest batch arrived in good quality mylar bags (previously it arrived in tins) and as soon as I ripped off the seal of each one I was straight-up drooling. And to clarify, this is before I've actually opened up the resealable zip-locky bit.
As expected, all the strains I tried were enormously enjoyable, but my two favorites this time round were Frosted Kush and Mr. Rainbow.
Frosted Kush is one of my all-time favorite indica strains and, in my opinion, no-one does it better than Secret Nature. It is a bit more expensive than some other vendors, but the extra quality exceeds the extra cost, as the terpenes and cannabinoid content are off the charts.
I've already mentioned the pungent aroma, but the buds are also pretty impressive straight out of the bag, covered with frosty, glistening, sticky trichomes, but from here it just gets better.
The flavor is fantastic, gassy, earthy, sweet, and tangy, and the effects are right up my alley. When I smoke it I feel really chilled and relaxed, but not totally lazy so I can still get things done, and it's also a great mood-booster. Secret Nature's Frosted Kush makes me feel like I'm floating around on a cloud and nothing can bring me down. I love it.
10/10
Total Score iIndependently reviewed by CBD Incubator
#1 — Best in class!
15% off with code: 15LIFE
Aside from the great taste and smooth smoke, Mr. Rainbow also provides incredibly balanced effects. It's a great all-rounder, ideal for both daytime and evenings. I feel uplifted and focused, but where this strain really makes an impact is on the body. It feels like it just loosens up all of your joints and limbs without making you feel heavy at all. Very nice indeed.
9/10
Total Score iIndependently reviewed by CBD Incubator
Excellent option
15% off with code: 15LIFE
I've tried tons of Secret Nature's pre rolls in the past and this latest batch just confirmed what I already knew, which is that they're some of the best out there.
You can tell that Secret Nature actually uses pure flower to craft their pre rolls. Every now and then I'll cut one open to check what the quality looks like, but I don't like to do it too often with this company because I already know that it looks as good as it tastes. Plus it means I have to re-roll it myself and, even with nearly 30 years rolling experience, I'm nowhere near as good as they are.
They come in a little baggy inside of a box which I like because the baggy offers them airtight protection and the cardboard is just firm enough to keep them safe from potential in-pocket squishing.
They taste fresh, smooth, and they burn evenly from start to finish. They also have a wide selection of strains to choose from, so that can actually make shopping quite difficult because, let's face it, I want them all.
9/10
Total Score iIndependently reviewed by CBD Incubator
Excellent option
15% off with code: 15LIFE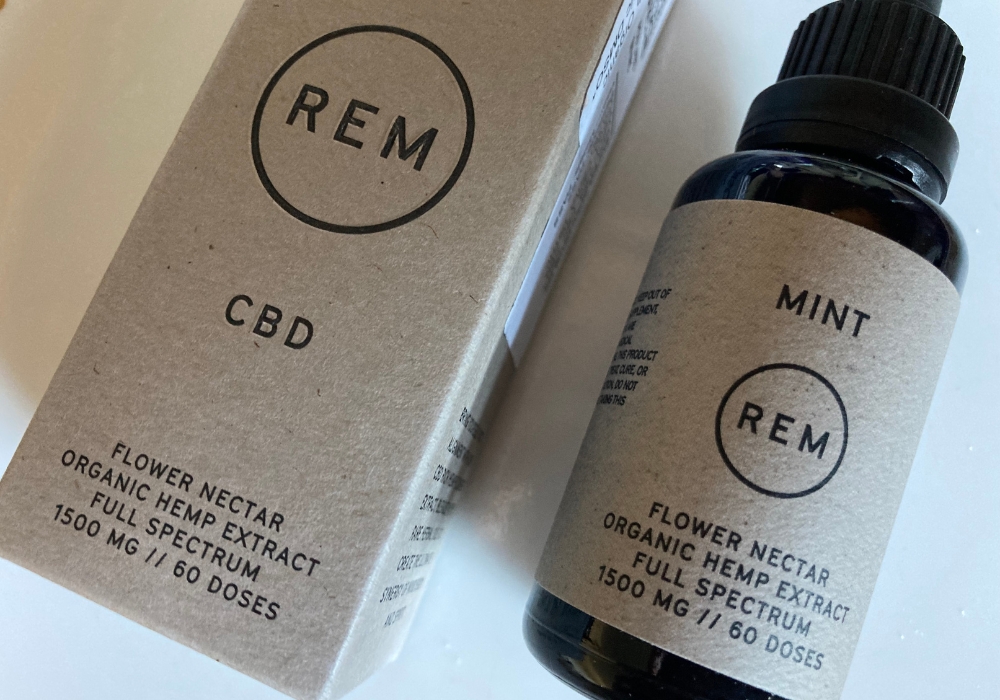 Secret Nature's REM (Real Earth Medicine) hemp oil contains 1,500 mg of USDA certified organic, full spectrum CBD extract in each 30ml bottle. That works out at 60 x 25 mg servings and in addition to the CBD, this hemp oil also contains shilajit, mistletoe and black seed oil.
This is probably the most unique formula I've come across and while I'd heard of black seed oil before, I'd never heard of shilajit and mistletoe. As it turns out, every single one of these ingredients is highly therapeutic in itself, massively enhancing the effectiveness of the CBD in a variety of ways.
Shilajit (commonly used by Sherpas in Nepal) – Great for stamina, digestive and gut health, heart health, male reproductive health, and relieving anxiety and stress. Also a powerful antioxidant that helps your body absorb other nutrients.
Mistletoe (derived from the Celtic word meaning all heal) – Used traditionally as a relaxant, mistletoe helps lower cortisol (stress hormone), boost the immune system, and improve respiratory and heart health.
Black seed oil – Potent antioxidant and anti-inflammatory that is best known for helping to soothe symptoms of asthma, improve brain health, and lower blood sugar and cholesterol. Black seed oil is also commonly taken for gastrointestinal health issues.
With no additives, preservatives, or any other nasty stuff, like pesticides and herbicides, this hemp oil is made from pure goodness that works wonders for relieving anxiety, improving focus, and overall wellness.
I've been taking a single 25 mg serving in the mornings and I feel wonderfully calm and clear-headed all day. If you need a boost in productivity then I highly recommend you try this hemp oil as a nootropic.
I've also tried this hemp oil at night and it's been helping me sleep too. I double the dose, so I've been getting through the bottle a little quicker than I'd hoped, but it's worth it for the restful sleep that follows.
⚠️ A word of warning: CBD, shilajit, and mistletoe are all known for helping to lower blood pressure, so people suffering from low blood pressure may want to consult a medical professional before taking this hemp oil.
9/10
Total Score iIndependently reviewed by CBD Incubator
Excellent option
15% off with code: 15LIFE
I'm currently working my way through Secret Nature's White Fire OG disposable and, like the name suggests, it is fire.
First things first, the fact that it's strain specific means that it actually tastes like weed. It's very similar to vaping flower from a dry herb vape, but way more convenient as you don't have to refill the chamber between sessions.
I checked for third-party lab testing and found comprehensive lab tests verifying the potency and purity (it's tested for pesticides, mycotoxins, heavy metals, and residual solvents).
I also love the fact that all Secret Nature's disposables are clearly labeled by strain so you can't get them mixed up. Unfortunately their cartridges aren't, so it's a little more difficult to keep track of them, but that's pretty standard across the vaping industry.
White Fire OG (or WiFi OG as it's sometimes called) is everything it was promised to be, which is calming, cerebral, and uplifting. Don't leave home without it!
10/10
Total Score iIndependently reviewed by CBD Incubator
#1 — Best in class!
15% off with code: 15LIFE
If you're a fan of Delta 8, then Secret Nature may already be on your radar as they sell a good range of Delta 8 products including vape cartridges and disposables, Delta 8 pre rolls, blunts, and Delta 8-infused CBG flower.
I don't usually enjoy smoking Delta 8 flower (I find it a bit harsh) but I have to say their pre rolls are surprisingly smooth and very effective.
Their Delta 8 pre rolls are just as perfectly rolled as their CBD pre rolls, but I prefer to enjoy these on a Friday or Saturday night. They're very soothing in both mind and body, and I'll usually smoke one pre roll in two or three sessions. If mixed with a few beers or a glass of wine (or three), I'll definitely end up with the giggles at some point in the night.
Secret Nature's Delta 8 vaping products are equally effective and their disposables are small and discreet, so that's what I tend to prefer when I'm out.
9/10
Total Score iIndependently reviewed by CBD Incubator
Excellent option
15% off with code: 15LIFE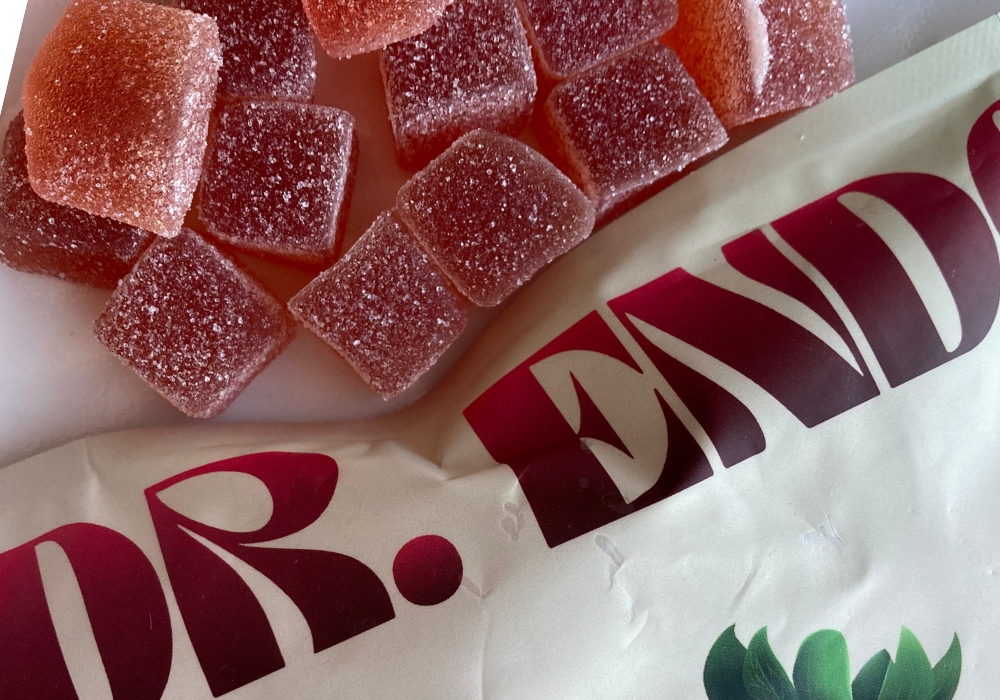 Secret Nature also has CBD and Delta 9 THC gummies available under their Dr Endo brand in two different flavors, Strawberry Cough and Peach Ozz. I tried the Strawberry Cough Delta 9 gummies.
Each pack contains 60 gummies in total (it's a huge pack!) with 300 mg of Delta 9 THC and 1,500 mg of CBD in each pack, meaning each gummy delivers 5 mg of Delta 9 THC and 25 mg of CBD.
If you've ever been curious about microdosing then these gummies are ideal. Just one gummy offers a really nice, mellow buzz. In fact, I'm not sure buzz is the right word because you don't really feel high or intoxicated at all, just more mellow and positive.
With the combined power of THC and CBD (in a 1:5 ratio), these gummies will be fantastic for anyone looking for effective relief from anxiety or nausea or if you up your dose to two or more gummies I can see these offering fantastic pain relief.
I've also tried two of these gummies at nighttime and found that they also help me get a really good night's sleep. I would definitely buy these again.
10/10
Total Score iIndependently reviewed by CBD Incubator
#1 — Best in class!
15% off with code: 15LIFE
Secret Nature brand review
The Secret Nature team brings over 20 years of experience in cannabis cultivation to the hemp market, advocating the legalization of this medicinal plant long before it was socially acceptable to do so. They pride themselves on producing some of the highest quality hemp flower and CBD products around and have established themselves as one of the leading brands in California.
Here are just a few reasons why I think more people should be shopping with them:
Top notch CBD flower and pre rolls
Secret Nature are, first and foremost, an excellent CBD flower vendor and always have a great line-up of new and exciting strains. You can buy their flower in bags (of varying amounts) or in pre rolls for added convenience.
As I said, they were one of top five flower vendors at the beginning of 2022 and they've not only retained their position all year long but, following this latest review, are guaranteed a top spot moving into 2023 too.
The buds are always decently sized, the aromas jump out of the bag before you've even opened it properly, and the effects are spot on to what's advertised.
The same goes for their immaculately rolled pre rolls which are made of 100% pure organic CBD (or CBG) flower. This company is also consistent and reliable with their quality, so I have no doubt that you'll be equally as impressed.
All products offer full-spectrum benefits
I also respect the fact that all of Secret Nature's products offer full-spectrum effects. Knowing that more enhanced effects can be achieved with full-spectrum products (due to the entourage effect), Secret Nature is committed to providing only the most effective products on the market, meaning you don't have to go searching around for details on what extract type a particular product is, because it's full spectrum.
Some other companies offer a mix of full and broad spectrum products, and even CBD isolate products, so you have to shop a bit more carefully to get exactly what you want. Obviously this means that Secret Nature isn't going to be a suitable brand for those wanting to avoid THC entirely, but for those that don't mind a bit of THC in their products for better effects will love Secret Nature's solid product line up.
Strain-specific vaping products
As I mentioned in the CBD vape review, Secret Nature's vape carts and disposables are all strain specific (including their Delta 8 and THCV vape products) containing only extract and natural cannabis terpenes and no nasty additives. They are built well and taste clean.
When I'm vaping CBD oil then I will always prefer strain-specific carts for several reasons.
You get the unique flavor profiles of smokable CBD flower without the combustion
You can choose specific strains that are known to be better for soothing specific symptoms
They don't come with the same health concerns that are associated with artificial flavors
Unique and thoughtful product line-up
Another thing that makes Secret Nature stand out from the crowd is their unique product line up. The company is slowly but surely expanding their product range and has some really thoughtful and useful products that offer something a little bit different from other brands.
Their hemp oil has a totally unique formula with powerful botanical ingredients I've not seen matched with CBD anywhere else on the market and they also
Plus, their microdosing gummies and tablets allow you to harness the full power of cannabis without feeling (too) intoxicated.
Secret Nature reviews: What are their customers saying?
⭐️ ⭐️ ⭐️ ⭐️ ⭐️
Yummy and Relaxing
The taste is great and effects are lasting. They leave me feelings relaxed and calm. They are the best gummies I have ever tried and they work . Great company and amazing product!
Review by Maria M. on 19 Nov 2022
⭐️ ⭐️ ⭐️ ⭐️ ⭐️
Sweet
Great taste, very mellow relaxing buzz.Every product I ever got from secret nature has been great. thanks Secret Nature keep the products coming!
Review by Larry K. on 15 Nov 2022
⭐️ ⭐️ ⭐️ ⭐️ ⭐️
Delta 8 is amazing
Delta 8 is amazing , it helps me focus and eases my pain. I pray it stays affordable so I can keep purchasing it.
Review by Lorna M. on 18 Nov 2022
⭐️ ⭐️ ⭐️ ⭐️ ⭐️
Really love this CBD bud!
Really love this CBD bud! Smooth and very relaxing, helps with my arthritis pain. Great quality, best relaxing CBD I have tried.
Review by Susan S. on 17 Nov 2022
⭐️ ⭐️ ⭐️ ⭐️ ⭐️
Consistently the best!!!!!
An instant rise in my vibration and mood, lessened my pain, and feel relaxed, yet energetic, and creative! Perfect for me!!
Review by Teresa S. on 16 Nov 2022
⭐️ ⭐️ ⭐️ ⭐️ ⭐️
Best shit ever
Where do I freaking start? This shut is just great. I feel like a badass when I smoke these lol. I also like them way better than smoking straight thc. From smoking both around each other now I realize thc has been causing me anxiety and the cbd joints do not
Review by Haven S. on 16 Nov 2022
Secret Nature Artisan CBD review: The final word
As mentioned earlier, Secret Nature has a crazy number of five star reviews from customers (over 10,000 at last count) verifying their solid reputation as one of the best vendors on the market right now.
I'm pleased to confirm that they don't seem to be taking anything for granted, nor resting on their laurels because, having completed this review, I'm even more impressed now than I was before.